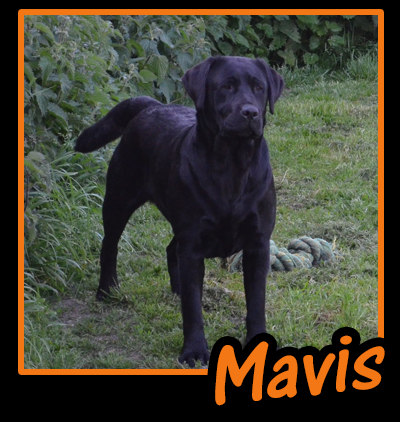 CO OWNED BY: Pamela Wilkinson & Kerry Jelfs
DOB - 10/11/2012
Sire - ShCh Sandylands Wait And See
Dam - Lapema's Izobel
Hips - 3/3 = 6
Eyes - Clear
EIC tested

Mavis is a gorgeous black female, daughter of Izzy (Lapema's Izobel) one of the best brood female's we have had the pleasure of here at Lapema. Just like her mother Mavis is an amazing mother with the most calm, sweet natured temperament, she surely does follow in her dam's pawprints as 'earth mother number one'!!
Homebred here at Lapema & sired by the amazing Walter (ShCh Sandylands Wait And See) owned & bred by Erica Jayes, Mavis has the best of both her Dam & Sire with excellent breed type, temperament & health. For one still so young she is a such a joy to work with.

ShCh Sandylands Wait And See
Lapema's Izobel
Poolstead Pretentious At Rocheby
ShCh Rocheby Acorn
Rocheby Purple Shades At Sandylands
ShCh Teapeatom Gadding Around At Sandylands
ShCh Rocheby Powder Blue
Lapema's Izobel
Lapema's Zephyr
Bunhaven Apple Jack At Jimjoy
Lapema's India
Lapema's Kamila
Carolian First Drop Of Rain
Lapema's Samira