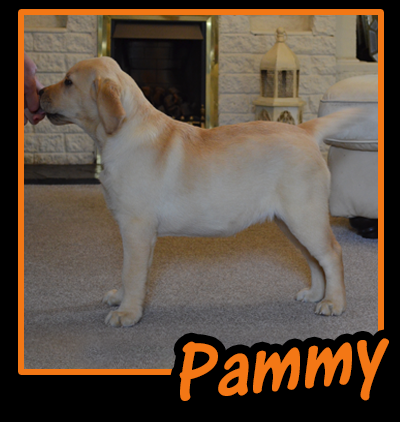 MY DETAILS
SIRE: MILLERDAN HUNKY DORY JW
DAM : LAPEMA POSION IVY
DOB: 24/03/2017
BRED BY: KERRY JELFS
OWNED BY: KERRY JELFS

Pammy is a very welcome little to girl who is going to be very useful in our breeding programme with a slight outcross on her sire's side. This was the last planned breeding before we lost Mum, Lenny was chosen by her as the first stud for Ivy & we are very happy with the results of the breeding. Pammy is a very clever little girl, quite content in her own fur & loving life living it to the max!!
She has an immense love for water & also for digging which see's our yellow baby looking chocolate every now & again!!!

Millerdan Hunky Dory JW
Jayncourt Star Turn At Sandylands
SH CH SandlandsWait And See
Jayncourt Star Kisses
CH Millerdan Vision Of Love JW SHCM
Hampsbeck Willies Choice SHCM
Lembad Name Of The Game Ay Millerdan SHCM
Lapema Posion Ivy

Sh Ch Farnfield Topo Gigio (AI) JW ShCM

Charm Bluvell Mr Darcy

Sh Ch Kimvalley Star Attraction Of Farnfield

Lapema Lest We Forget

Sh Ch Sandylands Wait And See

Lapema's Izobel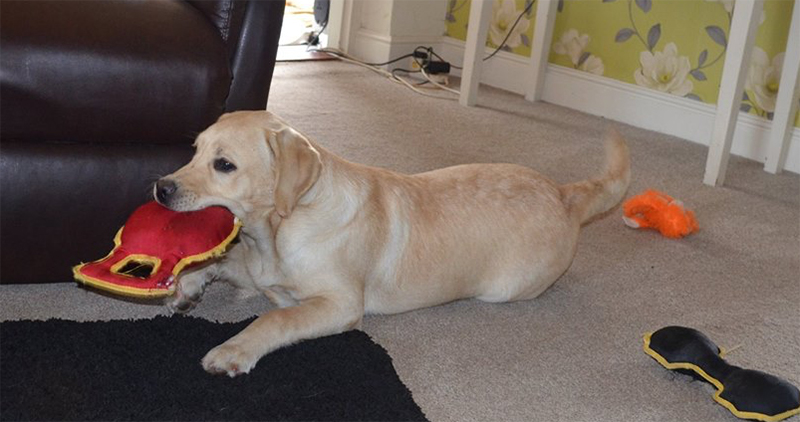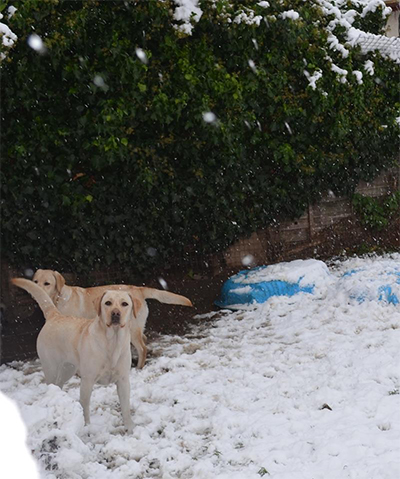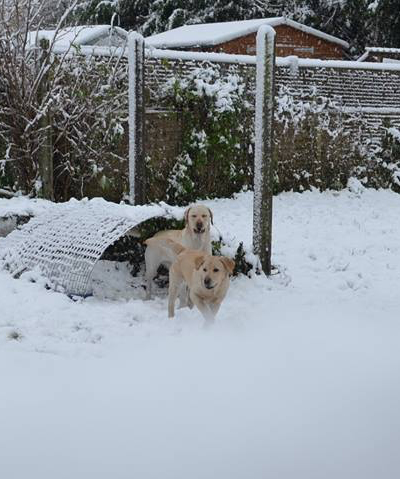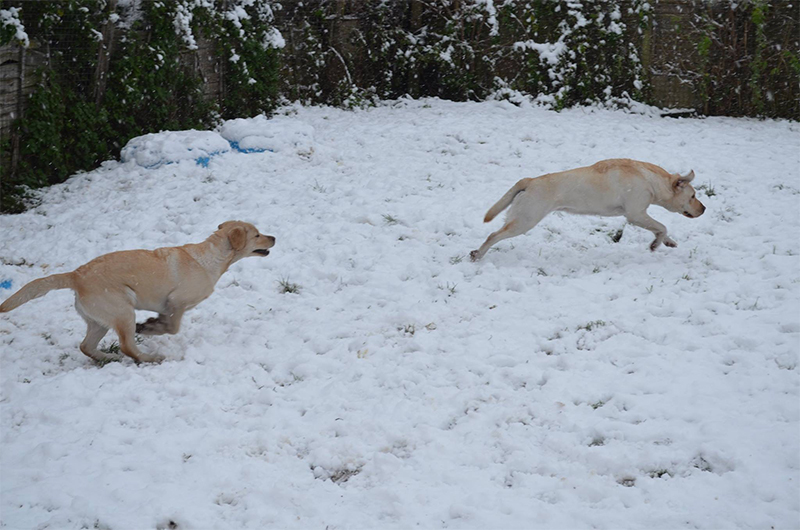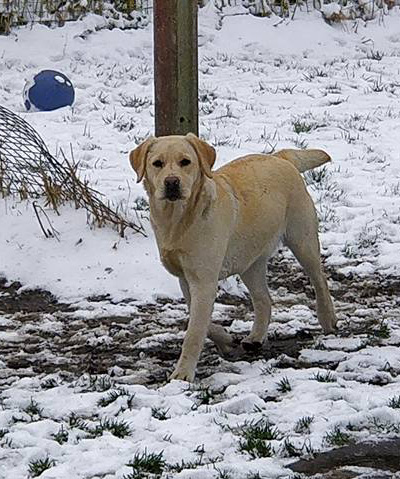 Nancy & Pammy winter 2017