"SLEEP TIGHT & RUN FREE GIGI 20 / 09 / 2004 – 05 / 10 / 2011'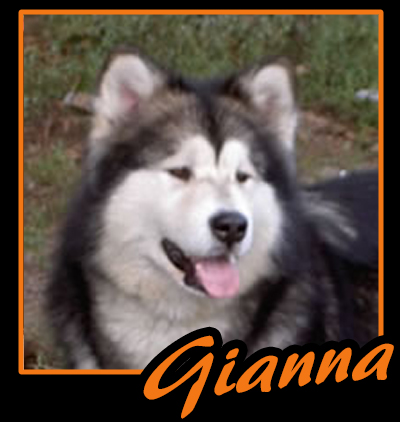 MY DETAILS
SIRE: GWINNER LAPEMA STAR DE JUNGLA NEGRA (IMP ESP)
DAM: GORKEANE DE JUNGLA NEGRA
DOB: 20/09/04
CO OWNED BY: PAMELA WILKINSON & KERRY JELFS
HEALTH TESTED
EYES: CLEAR
HIPS: 4 / 3
Gianna is the daughter of Rafa and Fibi and we are very pleased with how she has matured. To us she is the perfect mix of her parents. She has the body and head of Rafa and Fibi's face - a beautiful combination.
Gianna has such an outgoing personality and can be very excitable to say the least. Unfortunately, due to seasons etc. it has been very hard to show her consistently but she has multiple champ show places and attended Crufts in 2006. We are sure that once she fully matures and grows up in herself she can obtain some top awards and show her full potential.
Gianna is a super bitch to live with in every way with quirky ways that make us smile just by looking at her. She has a kind, loving nature and we are sure that she is going to make a fabulous show dog and eventually mother.




CRUFTS QUALIFIED FOR LIFE




STUDBOOK NUMBER
RCC
MULTIPLE CHAMP SHOW PLACING'S

Gwinner Lapema Star De Jungla Negra (IMP ESP)
CH & INT CH Royalstar Del Biagio
CH & INT CH Axel Del Biagio
CH Ataka Del Biagio
CH & INT CH Give-Me-A-Star De Jungla
CH Guisky De Jungla Negra
CH Gloria De Jungla Negra
Gorkeane De Jungla Negra
Gorka De Jungla Negra
Raisa Du Quintal
Rocky De Soto De Riofrio
Gwendy De Jungla Negra
CH Camelot Do Val Do Miuno
CH Gloria De Jungla Negra