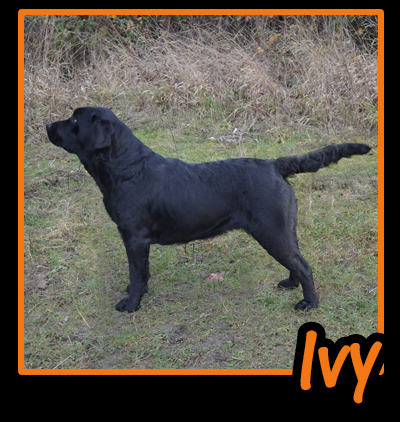 MY DETAILS
SIRE: SH CH FARNFIELD TOPO GIGIO (AI) JW SHCM
DAM: LAPEMA LEST WE FORGET
DOB: 12/09/2014
BRED BY: PAMELA WILKINSON & KERRY JELFS
OWNED BY: KERRY JELFS
HEALTH TESTED
EIC: TESTED
EYES: CLEAR
HIPS: 4 / 3
Ivy is a very lovely black female from our homebred girl Mavis' first litter. The sire for us was a slight outcross but yet still retaining the bloodlines we love to use, Gino seems like a ideal candidate as sire for Mavis for her first litter.
We are thrilled with the results that has been produced by combining these two beautiful dogs. Ivy is a very laid back girl who has been a dream to train for the show ring - she just gets it immediately - a true show girl! Ivy also carries from great attributes from both parents, strong yet feminine head, dark eye with fabulous pigment, well set ears, strong in body with a very nice tail. From nose to tail we are so pleased with this young lady & of course her temperament is impeccable.
Ivy will be hitting the show scene at selected shows during 2015 & we look forward to watching her progress. We hope that Ivy will continue to do both us & the owners of her sire proud both in & outside the ring.




CRUFTS QUALIFIED 2016 AND 2017




3 X BOB
4 X BPIB
GPG2

Sh Ch Farnfield Topo Gigio (AI) JW ShCM
Charm Bluvell Mr Darcy
Am Ch Langshott Gale Force From Kimvalley
Am Ch Charm's Dancing To The Music
Sh Ch Kimvalley Star Attraction Of Farnfield
Jayncourt Star Turn At Sandylands
Langshott Black Velvet At Kimvalley
Lapema Lest We Forget
Sh Ch Sandylands Wait And See
Sh Ch Rocheby Whisky Mac
Rocheby Purple Shades At Sandylands
Lapema's Izobel
Lapema's Zephyr
Lapema's Kamilla